Gold In The USA, The Alaskan Elephant Country: M&A Deals Are Driving Up The Valuation Of Gold In The Ground.
Finally, the industry is recovering and M&A deals are driving gold valuation in the ground. Years of deep cuts in the exploration budgets have left gold majors with dramatically decreasing mining reserves. McKinsey calls it "Gold Mining Reserves Crisis".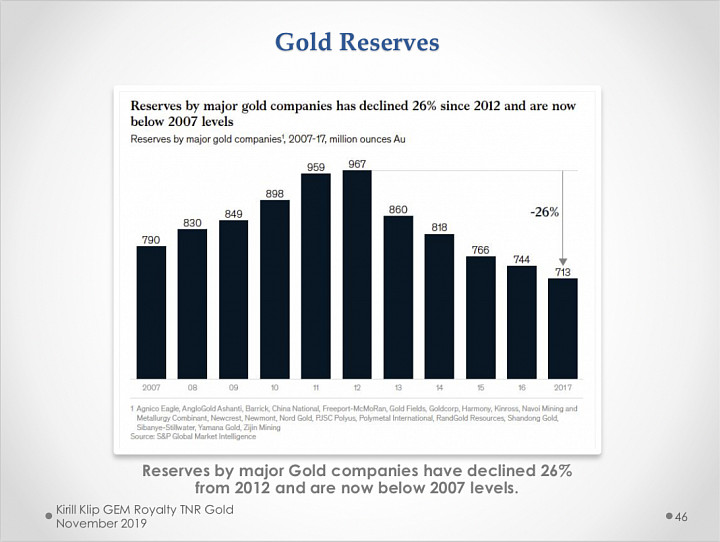 Now the most forward-looking companies are exploring for gold on the exchanges where reserves can be bought still cheaper and, what is more important, with more certainty than exploring for new gold discoveries in the ground. But the time of tax-loss selling and Christmas sales are over. The coming liquidity tide is lifting the boats and today I would like to look at the latest available charts and the valuation trends for gold oz in the ground. Read more.
More